I was born in Cracow, the magic city and I live in Sicily, the island full of natural wonders. Not bad I'd say.
My office is located in Messina, which gives the name to the homonymic strait, where two seas meets: the cold waters of the Jonian Sea combine with the warm waves of the Tyrrhenian Sea and I like to think that this encounter of two opposite features contributes to the fact that I feel so good in this place.
I arrived in Messina in 1988 as a student of Italian Philology thanks to a grant obtained at the Jaghiellonian University of Cracow.
Although when asked as a little girl What do you want to do when you grow up?  I was replying I want to be a translator already at the age of 12, my professional path wasn't quite simply nor immediate.
My first years in Sicily were taken over by family duties and the joy of caring for my son. In the same time, I have always translated: for pleasure or pro bono  during the visits of the official Polish delegates in Messina or working as an interpreter at the international conferences organized by the University of Messina.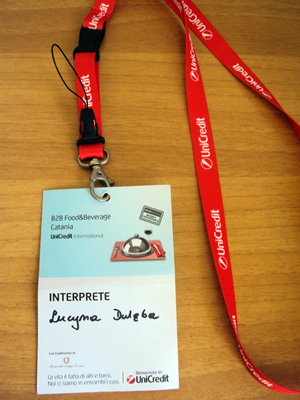 In the meantime, I attended professional training, seminars and webinars which surely helped me become a competent translator.
At this point of my career, after nearly two decades of translating I have come to the conclusion that this profession is one of those which rely mainly on experience and trust, both gained in time. Knowing a language is just a starting point.
Holistic translations and two or three random things about me
I like the holistic approach to life, seeing it as the whole and not as a simple sum of facts.
A bit like in the translation where to return the meaning of a sentence you can't just mechanically translate the meaning of single words.
I am passionate about idiomatic expressions or sayings which are, sometimes, like little images painted by the language. My favorite expression trzeba sobie jakoś radzić – powiedział baca – zawiązując buta dżdżownicą [you have to do with what you've got – said the mountaineer – doing up his shoes with a worm] is Polish. I think that its American-African version is it's trouble that makes the monkey chew on hot peppers, but I still haven't found its Italian version as a mali estremi, rimedi estrem [extreme times call for extreme measures] seems too plain to me.
I love the Italian dialects which I reckon are the source of richness for the Italian language.
I feel a strong connection with blues, the magic music, where the same few notes are played differently by every individual – sort of a metaphor of life.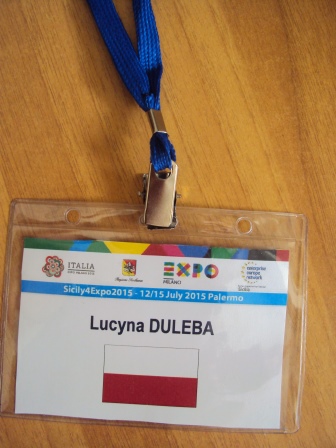 I adore Paolo Nutini's talent, passion and authenticity. Perhaps, partly because of his resemblance to my son.
"Translation is not a matter of words only: it is a matter of making intelligible a whole culture"
Anthony Burgess
I am not just a linguist – I am a business professional who also knows how to translate.
Sense of urgency – if a customer has a request, I answer it immediately trying to fix his problem. Also, project deadlines are not a friendly suggestion, there are binding commitments.
I understand the importance of the commercial agreements and if I don't find them satisfactory I will try to negotiate the conditions to make the cooperation good enough for both parties.
My rates are negotiable but there are limits beyond which the professional activity will not go.